24-Hour Dispatch
Available 7 days a week to keep our fleet on track

Competitive Rates
Better service and better rates

Certified Mechanic
Superior fleet repair and maintenance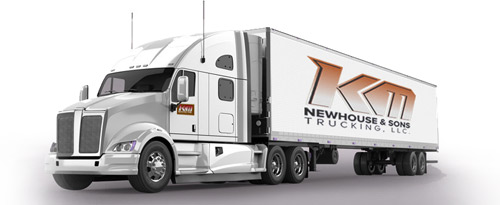 "At K M Newhouse, our number one goal is to deliver fast, reliable service at a great rate. Rely on our experienced drivers and professional staff for your transportation needs."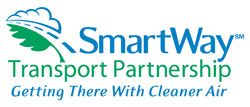 Your Shipments Delivered on Time for Less
Choose K M Newhouse for Your Trucking and Transport Needs
At K M Newhouse & Sons Trucking, our goal is to provide you with dependable trucking and transport service at an affordable rate. We are committed and focused to provide superior service for our customers as we continually strive to maintain at least 99% on time delivery. You can count on our people and equipment to get your shipment where it needs to be.

Our fleet of well-maintained tractors and trailers ensure that your cargo and freight will arrive safely and on schedule. With our on-site certified mechanics, we can keep our equipment in the best condition to help eliminate any unexpected delays.

We operate with a family culture in mind where hard work is recognized and appreciated. As the company continues its growth, we remain committed to our core values and principles and being ethically sound.

K M Newhouse & Sons Trucking holds all required certifications and insurance coverages.
We are a family owned and operated company that has been based in the West Michigan area since 1999. You can count on K M Newhouse & Sons to get your shipment delivered on schedule!